There is just not enough time in the day.....or maybe there is enough and I am just inefficient.
Kitacon is only a few days away and all of my kanzashi are made.
In total :-
80 matching pair hair clips (alligator style clips) - £6 each
20 random pair hairclips (assorted mounts) - £6 each
10 hairbands - £10 each
14 kimono pyramid bags - £10 each
Depending on space I might bring a couple more hairbands and some of my kanzashi brooches.
Not only that, my friends will be selling some of their kimono collection as well so our little kimono and kimono dressing stall is going to be full of goodies.
Here are some of the kimono that we will be using for our dress up, are they not fabulous.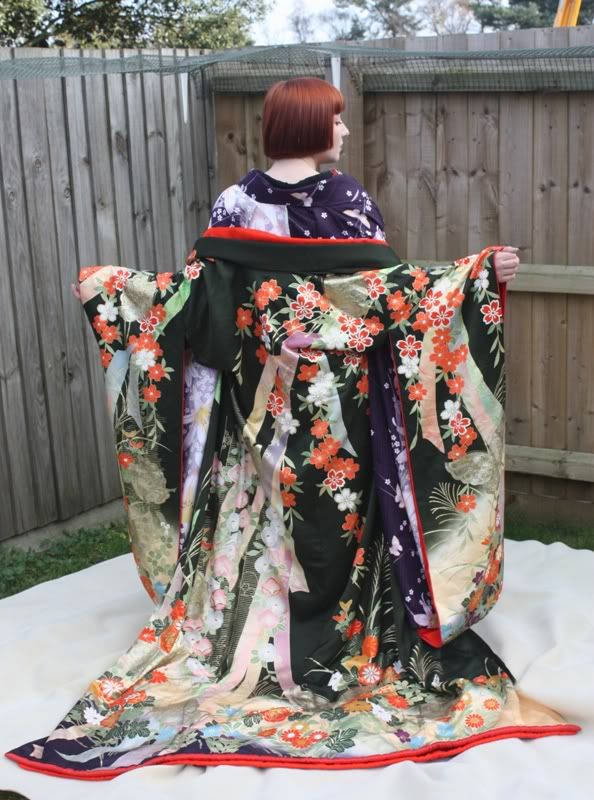 See you all there!