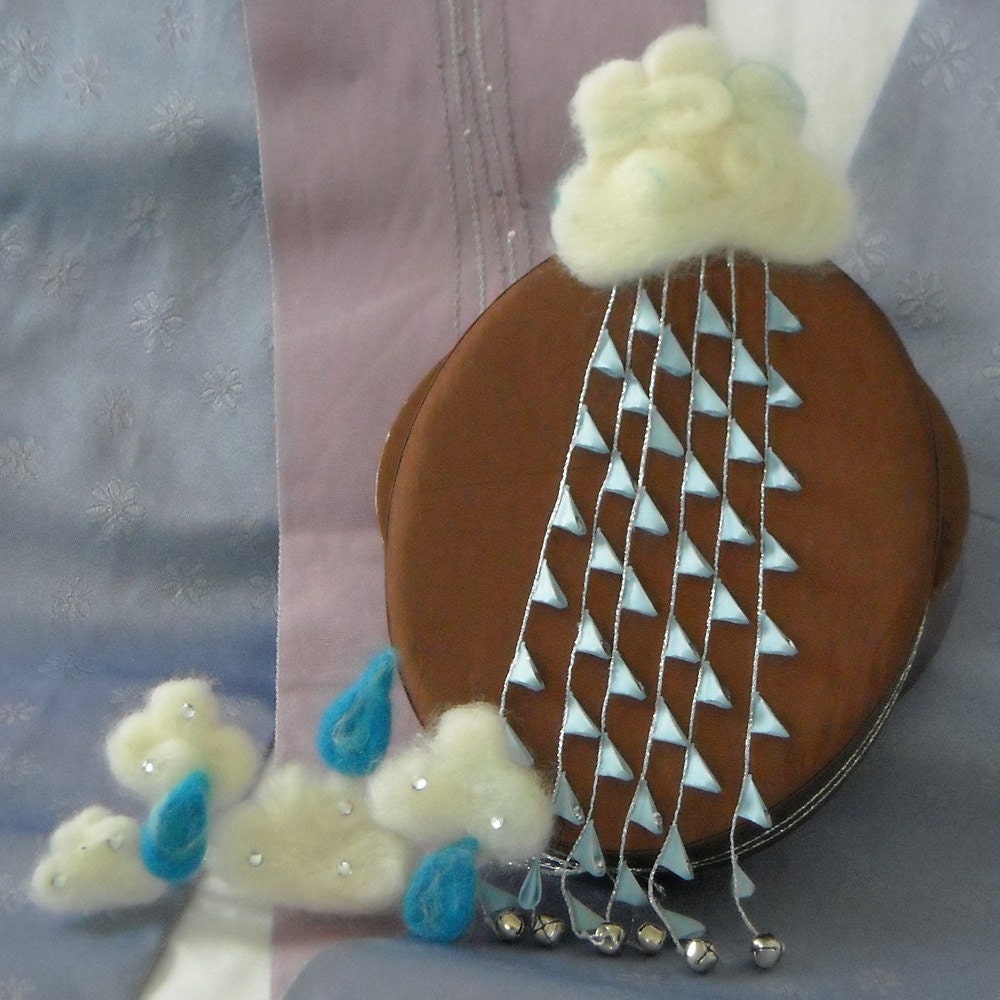 Now for something completely different!
This
stormy sky tsumami kanzashi
is unlike any other kanzashi that you can buy.
*** Kanzashi Description ***
* Materials - merino wool (clouds) and habutae (raindrop falls)
* Colour - white and blue
* Hairpin size - 9cm (wide) by 30cm (height) by 17cm (depth)
* Haircomb size - 15cm (wide) by 8cm (height) by 6cm (depth)
* Mount - metal hairpin and clear comb.
* Ideally suited for up hairstyles.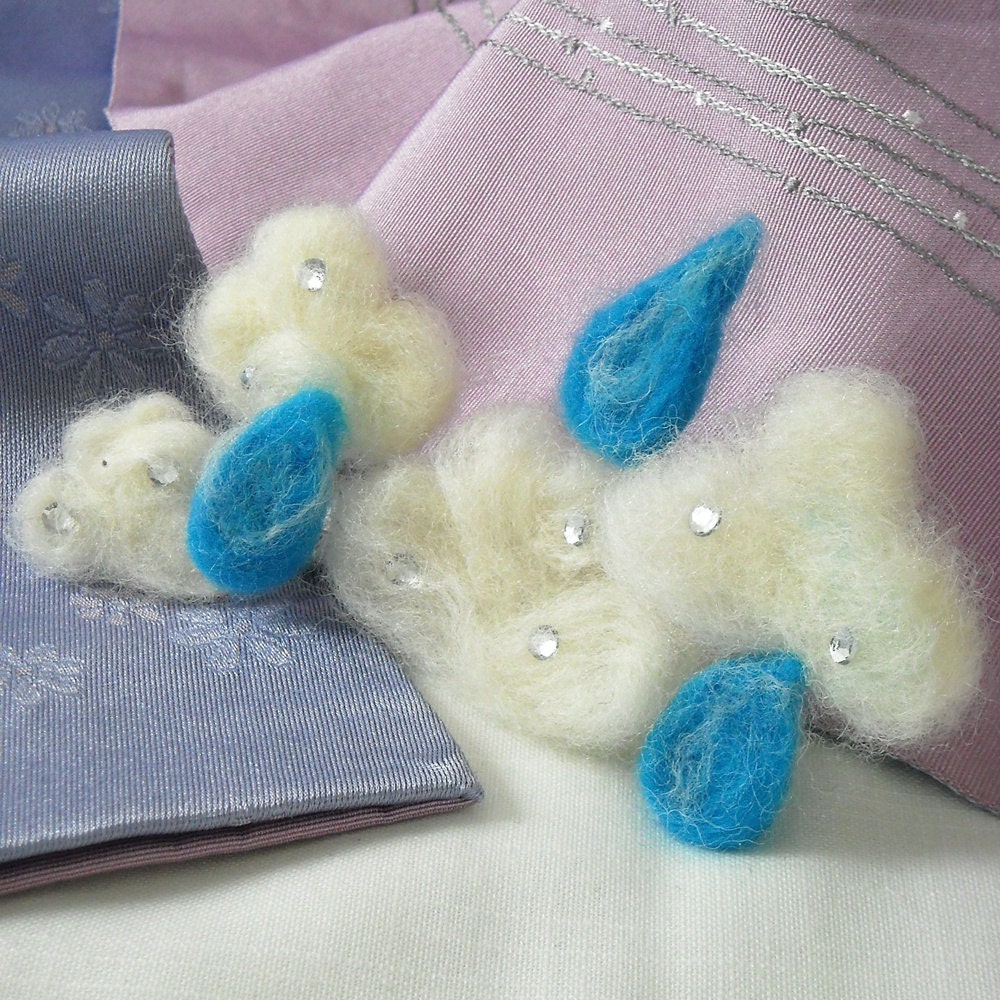 Based on the tsumami kanzashi that maiko's wears, the clouds have been made from merino wool to give them the fluffy texture and then on the rain drop falls are made using the tsumami technique.
There are even some diamanté to add a little sparkle to the whole set.
*** Other information ***
If you have questions about this
kanzashi
, please feel free to contact me, I am happy help you
Like this
kanzashi
then why not visit the rest of my store
http://www.etsy.com/shop/kittykanzashi
I accept custom orders for all sort of accessories (like fascinators, hairbands, brooches, etc), please convo me for requests.